Deloitte's commitment to accessibility and inclusion

Deloitte Canada was one of the first organizations to partner with Come to Work – a CNIB program that connects job seekers who are blind or partially sighted with employers who want to discover the full potential of Canada's talent.
"What I know is that no one organization can create an inclusive Canada or economy on their own; it's going to take collaboration," says Ken Fredeen, General Counsel Emeritus, Senior Partner at Deloitte.
Since joining the Come to Work program in 2018, Deloitte has joined forces with CNIB to participate in training workshops, internal projects and networking events, recruit and engage talent with sight loss and sponsor CNIB's Connecting the Dots conference.
"We – and I think this is true of any Canadian corporation – are on a learning journey," says Ken. "Our collective ignorance around disabilities means we must partner and draw upon the knowledge of organizations such as CNIB to have our minds opened to the possibilities of work for people with disabilities. These partnerships are critical for the journeys of corporations to become more inclusive."
Through Come to Work, Deloitte has hired three talent with sight loss. Ken says it has been an educational and informative experience.  
"We were not ready. And thankfully, the people that we hired were ready to work with an organization that was not ready," he adds. "That ability to be open-minded and collaborative was critically important to our success. It's so important that we're honest and open with each other, and by doing that, we learn from each other, and we all do better."
Hiring talent with sight loss has also helped further important discussions at Deloitte about accessibility within the workplace.
In January 2021, Deloitte launched its Accessibility Action Plan – a document intended to create discussion, interest, and action on the part of other corporations in Canada.
"We will all benefit when we are truly inclusive for people with disabilities. Corporations need to have employee populations that are representative of society – that is our responsibility," says Ken.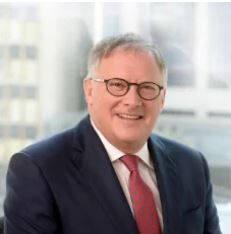 In this short video, Ken Fredeen, General Counsel Emeritus & Senior Partner with Deloitte LLP, discusses Deloitte's AccessAbility Action Plan (AAP) and collaborating with CNIB's Come to Work program. Watch the YouTube clip: 
Find the talent you need to help your business thrive! To become a Come to Work partner, contact cometowork@cnib.ca or call 1-800-563-2642.